Healthy Night Vision*
Comprehensive Eye Support*
For Low-Light Vision Support and More*
This comprehensive eye support formula combines powerful ingredients that work synergistically to alleviate occasional eye fatigue, support healthy eye aging, and maintain overall vision health.*
Helps protect eyes from the effects of blue light
Supports vision and focus in low-light conditions
Protects the lens from occasional strain
Supports a healthy macula and blood vessels*
A Clearly Superior Formula for an Eye-Opening Range of Benefits
Your eyes do a lot of work during the day. But at night, their workload doubles. The top-notch nutrients in this unique formula gives them the best support available.*
Lutein and Zeaxanthin support the density of macular pigment, to protect your eyes from the effects of blue light.*
Zinc in the bioavailable form works with vitamin A to support vision in low-light conditions.*
Vitamin A in the retinol form supports the rods in the retina, which are responsible for low-light vision.*
French Grape Seed Extract VX1® delivers 100% absorbable oligomeric proanthocyanidins (OPCs) to support the delicate blood vessels of the eyes and protect them from the risk of oxidative stress and occasional strain.*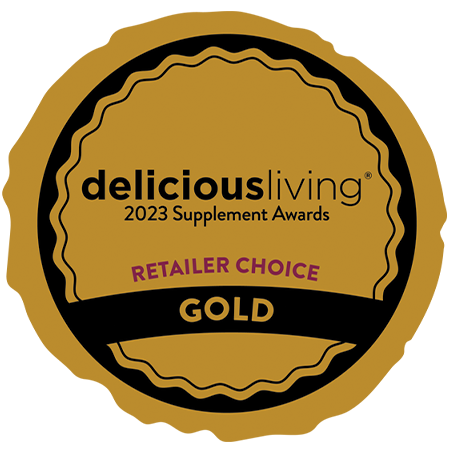 Supplement Facts
Serving Size: 1 Capsule
Servings Per Container: 60
Ingredient
Amount/Serving
Daily Value
Vitamin A (as retinyl acetate)
1,500 mcg (5,000 IU)
167%
Zinc
30 mg
273%

(from TRAACS™ zinc bisglycinate chelate)

French Grape
100 mg
**

(Vitis vinifera) Seed Extract (VX1®) standardized to contain ≥ 99% polyphenols and ≥ 80% OPCs (Tannin Free)

Lutein from Marigold
10 mg
**

(Tagetes erecta) Flower Extract (FloraGLO®)

Zeaxanthin from Marigold
500 mcg
**

(Tagetes erecta) Flower Extract (OPTISHARP® Natural and FloraGLO®)

---

**Daily Value (DV) Not Established
Other Ingredients: microcrystalline cellulose, hydroxypropyl methylcellulose (vegetable cellulose capsules), starch, citric acid, vegetable source stearic acid, vegetable source magnesium stearate, glucose, silica, sodium ascorbate, maltodextrin.
No: salt, yeast, wheat, gluten, soy, dairy products, artificial coloring, artificial flavoring, or artificial preservatives.
Terry Naturally brand products contain natural and other premium ingredients.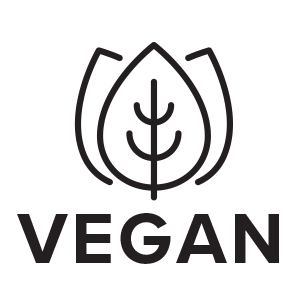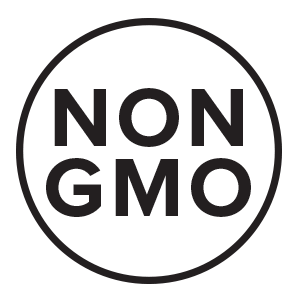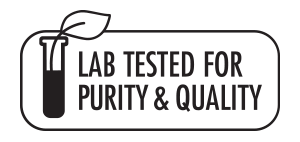 OPTISHARP® Natural is a trademark of DSM.
FloraGLO® is a registered trademark of Kemin Industries, Inc.
TRAACS™ is a trademark of Albion Laboratories, Inc.
Frequently Asked Questions
Why should I be worried about blue light?
Light from cell phones, TVs, computers, and tablets, also known as "blue light," can affect your health in a variety of ways. First, it can make it difficult for you to fall asleep because it reduces melatonin levels and upsets your natural circadian rhythm-- your sleep and wake cycle. Blue light, like all light exposure, can also cause oxidative stress in the eyes.
Why are antioxidant nutrients critical to supporting healthy vision?
Because the retina is especially sensitive to free radical damage. Throughout the day, it is continuously exposed to environmental situations that are known to trigger an increase in free radical formation -- exposure to sunlight and blue light from screens, high levels of oxygen (many free radicals are formed from oxygen), and high concentrations of fatty acids (which can become unstable and generate free radicals). The ingredients in Healthy Night Vision were selected to reduce oxidative stress on the extremely sensitive retina, lenses, and other tissues of the eyes, and support vision in the daytime and in low-light conditions.*
What type of vitamin A is better for eye support, retinol or beta-carotene?
Retinol. This is the active form of vitamin A in the body. Beta-carotene is actually a precursor of vitamin A that must be converted to vitamin A in the body. Beta-carotene's rate of conversion can be highly variable, with significant differences depending on source, preparation, and individual digestive and absorption differences. Having a consistent level of vitamin A in the form the body can use is a real advantage in supporting night vision and overall eye health.*
TRAACS is an acronym for The Real Amino Acid Chelate System. In this case, zinc is chelated (bound) to the amino acid glycinate, which enhances the mineral's bioavailability. Glycine helps transport zinc through the intestinal wall, so it more efficiently and consistently delivers supportive benefits for your vision.*