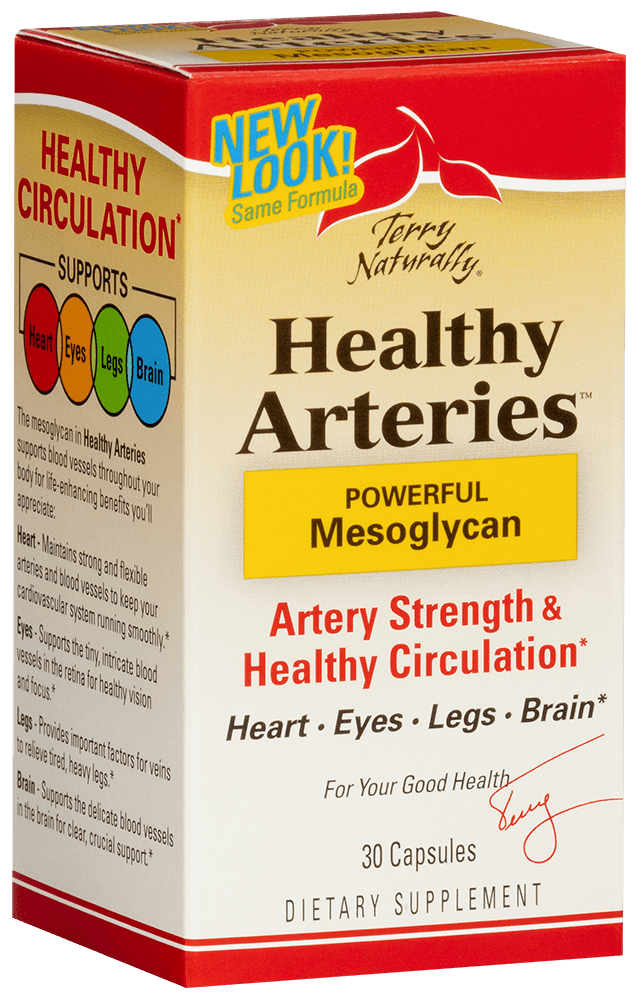 Healthy Arteries™*
Powerful Mesoglycan
Heart • Eyes • Legs • Brain*
To support strong veins and arteries, Healthy Arteries features mesoglycan- an easily utilized source of glycosaminoglycans (GAGs). Clinical studies on mesoglycan show amazing benefits:
Supports blood vessel strength, integrity, and flexibility
With bio-identical mesoglycan compounds shown to promote complete circulation support
Supports healthy blood vessels in the heart, eyes, legs, brain, and throughout the body*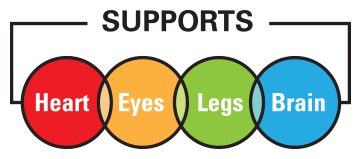 Serving Size: 1 Capsule
Servings Per Container: 30
Ingredient
Amount/Serving
Daily
Mesoglycan
50 mg
**

as a naturally occurring complex of glycosaminoglycans (porcine source)

---

**Daily Value (DV) Not Established.
Other Ingredients: microcrystalline cellulose, hydroxypropyl methylcellulose (vegetable cellulose capsules), organic rice bran extract, silica.
No: sugar, salt, yeast, wheat, gluten, corn, soy, dairy products, artificial coloring, artificial flavoring, or artificial preservatives.
Recommendations: 1 capsule daily. For advanced support increase to 1 capsule twice daily.
NON-GMO
If pregnant or nursing, consult a healthcare practitioner before using.
What is the source for mesoglycan?
Mesoglycan is from a porcine source that provides the form of this nutrient which is best-used by the human body's cardiovascular system.*
What exactly is mesoglycan?
Mesoglycan is a substance found in the body, especially in the heart and blood vessels (veins and arteries). Vascular glycosaminoglycans (or GAGs, sometimes called mucopolysaccharides) are the building blocks of blood vessel walls. Other examples of GAGs include chondroitin and hyaluronic acid. Supplemental mesoglycan has been shown in scientific and clinical studies to support strong, flexible veins and arteries, healthy blood circulation, heart and brain health, and more.*
I saw results very quickly with Mesoglycan
I ordered some Mesoglycan and - as my sister would say: "I kid you not!" – I saw results very quickly. I'm continuing to take the Mesoglycan along with a few other of your products. Some are now "standards" while I try others to experience the effect on my system. Please tell Terry Lemerond, THANK YOU.
— Marilyn