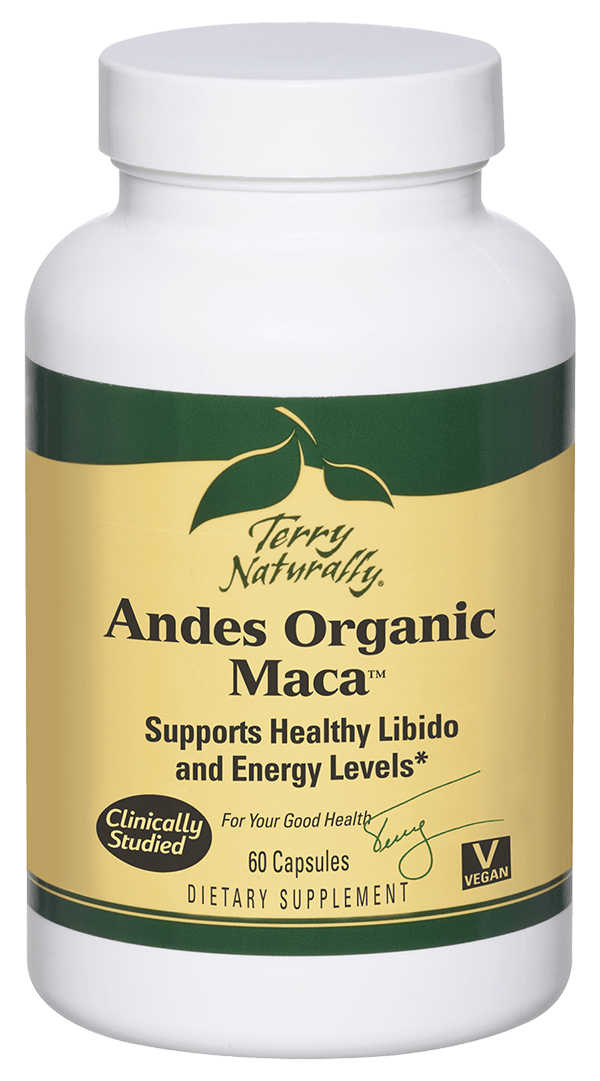 Andes Organic Maca™
Supports Healthy Libido and Energy Levels*
Chris Kilham Medicine Hunter Selection
Organic Whole Maca Extract
Supports healthy libido for men and women
Maca has been traditionally used to improve energy and stamina*
Clinically Studied
Part of EuroPharma's mission is to make America healthier, one person at a time. But that mission really extends well beyond our borders. A case in point? The Fair Trade maca that we use in our Andes Organic Maca supplement, brought to the market with the cooperation of Medicine Hunter, Chris Kilham.
Organically grown and sustainably harvested, the maca we purchase doesn't just make supplements—it provides a healthy economy and thriving community for Peruvian families who have been the stewards of the Andes for generations. Some of these benefits include upgrading and improving the dental office, equipping and connecting an internet center for the town, and rebuilding and re-furbishing the local school.
After all, when it comes to good health, everyone should truly thrive.
Serving Size: 2 Capsules
Servings Per Container: 30
Ingredient
Amount/Serving
Daily
Organic Whole Maca (Lepidium meyenii Walp) Extract
1,500 mg
**

---

**Daily Value (DV) Not Established
Other Ingredients: vegetable cellulose capsules, vegetable source magnesium stearate, and silicon dioxide.
No: sugar, salt, yeast, wheat, gluten, corn, soy, dairy products, artificial coloring, artificial flavoring, or artificial preservatives.
Recommendations: 2 capsules daily.
VEGAN
If pregnant or nursing, consult a health care practitioner before using.
Does maca need to be pre-gelatinized and a certain color to be any good?
Lots of companies are making claims about "special" forms of maca. Some say it must be red, or brown, or yellow. Some say it has to be pre-gelatinized. The truth of the matter is that all colors are good—they all grow in the same field together, from the same seeds from the same source. The indigenous people of the Inca highlands have consumed maca for thousands of years and their method of choice is to eat all of it.

As for being pre-gelatinized, we feel that the best maca is in the form used in the ancient Andes cultures—nothing altered or manipulated. The big questions to ask when purchasing maca: Is it whole root? Organic? Clinically studied? A "yes" answer to all these questions indicates a high quality product.
When is the best time to take Andes Organic Maca? Will it make me jittery?
While maca is not a stimulant, it can have energizing effects. For that reason, we recommend taking it in the morning or at lunchtime, to provide healthy energy and stamina throughout the day.*