When your dog maintains normal bladder health and control—you're happier, and so is your dog!
Whether your dog was spayed, can't handle too much excitement, or just gives you "that look", Bladder Control can make all the difference.
You can count on Bladder Control:
To help normalize bladder muscle function
To help maintain normal function of the urinary tract.
Bladder Control has a powerful, clinically studied extract from the Angelica archangelica leaf, harvested from wild plants and grown in the pure air and soil in Iceland. This prized botanical has been used traditionally in Iceland for over 1,000 years. Today it provides the key compound that promotes optimal bladder health for your pet. Time to say goodbye to "oh no" and hello to Bladder Control.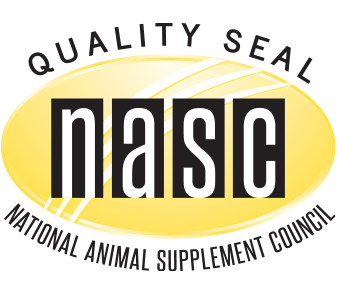 Product Facts
ACTIVE INGREDIENTS
:per 1 Tablet (720 mg)
Angelica.......................................100 mg
(Angelica archangelica) Leaf Extract (aqueous extraction) Inactive Ingredients: dicalcium phosphate, glycerol, hypromellose, magnesium stearate, microcrystalline cellulose, silica.
---
INACTIVE INGREDIENTS
:
dicalcium phosphate, glycerol, hypromellose, magnesium stearate, microcrystalline cellulose, silica.
CAUTIONS:Safe use in pregnant animals or animals intended for breeding has not been proven. If animal's condition worsens or does not improve, stop product administration and consult your veterinarian. An examination from a veterinarian is recommended prior to using this product.

For use in dogs only
DIRECTION FOR USE
:
For all size dogs – 1 tablet daily
WARNINGS
:
For animal use only. Keep out of the reach of children and animals. In case of accidental overdose, contact a health professional immediately.
NO:grains, nuts, eggs, sugar, salt, yeast, wheat, gluten, corn, soy, dairy products, artificial coloring, artificial flavoring, or artificial preservatives.
Terry Naturally brand products contain natural and other premium ingredients.
Q. I have a very large dog. Should I increase the dosage of Bladder Control?
No. There is no need to increase the recommended dosage. One tablet daily is appropriate for all size dogs.
---
Q. My dog gets urinary tract infections a lot. Will Bladder Control help?
This product is not intended as a treatment for urinary tract infections. However, there is no reason that your dog cannot take Bladder Control for support of healthy bladder function.
---
I hardly have issues in the house!
I'm a pretty lucky dog because my mom and dad own a health food store called Sheri's Sonshine Nutrition Center in downtown Lodi, California. It's been in business for almost 35 years! Mom and dad love the line of Terry Naturally, and the really admire the founder of the company Terry Lemerond. They have a product called Bladder Control. So I started to get one every day with my morning meal. It goes right on top of my food right alongside of the Terry Naturally Joint & Hip Formula. The Bladder Control has worked so very well for me. I hardly ever have issues in the house and if I do it's because my sister Stella the Standard Poodle scares me! I also used to have an accident in bed at night time and I hardly ever do that anymore too. I've been using these two products for almost a year and I'm never going to stop! I'd like to thank Terry Naturally for having wonderful products for dogs like me. I really appreciate the love and compassion behind this company. They're awesome and I know that Terry loves dogs! Thanks for reading my thoughts and if you ever want to see the rescue that support my name, Poke-A-Dot, you can find it at www.pokeadotsrescue.com.†
— Poke-A-Dot and Sheri D., †Family, friend or staff member of Terry Naturally Animal Health
I think it is working for her!
I have been giving my eleven year old Poodle the Bladder Control formula for a few weeks, and I do notice a difference. She was dribbling at night in her crate. Since the Bladder Control formula, there are definitely less accidents. I think it is working for her!
— Dr. Robin A.