 Curamin® Extra Strength
GOT PAIN?*†
Experience Safe and Effective Pain Relief*†
SKU 11206 | 60 Tablets
SKU 11202 | 120 Tablets
SKU 11203 | 30 Tablets
For Extra Powerful Relief, Curamin Extra Strength is the Answer!*†
Curamin Extra Strength provides even more of the effective ingredients you've come to rely on for pain relief.*†
Clinically studied curcumin is significantly better absorbed than turmeric.
Boswellia is clinically studied and uniquely standardized to provide up to 10 times more beneficial AKBA than unstandardized boswellia.
DLPA helps support the effects of endorphins and enkephalins.*
Nattokinase helps support circulation, an important feature for proper nutrient delivery and effectiveness.*

Curamin Extra Strength combines clinically proven curcumin and boswellia with DLPA and nattokinase to create a product that has been recognized throughout the natural foods industry for pain relief.*† When pain is the problem, Curamin is the answer.*†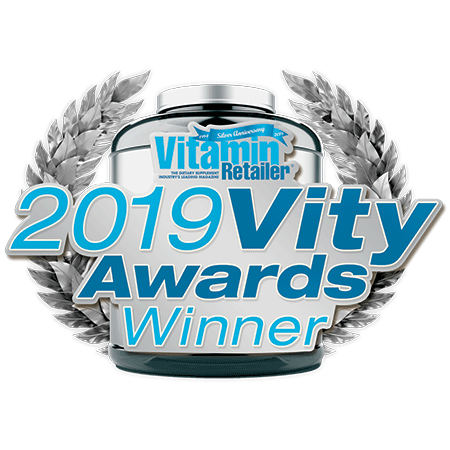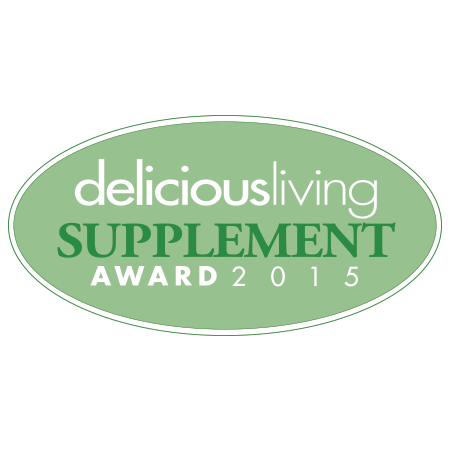 ---
View the complete Curamin product line.
† Occasional muscle pain due to exercise or overuse
Supplement Facts
Serving Size:3 Tablets
Servings Per Container:10, 20 or 40
Ingredient
Amount/Serving
Daily Value
Proprietary Complex
2,706 mg
**

DLPA (DL-phenylalanine), Boswellia (Boswellia serrata) Gum Resin Extract (BOS-10™/BosPure®) standardized to contain ≥ 70% Total Organic and Boswellic Acids with AKBA ≥ 10%, with ≤ 5% beta-boswellic acids, Curcumin (Curcuma longa) Rhizome Extract (BCM-95®/Curcugreen™) enhanced with turmeric essential oil and standardized for curcuminoid complex (curcumin, demethoxycurcumin and bisdemethoxycurcumin), Nattokinase

---

**Daily Value (DV) Not Established.
Other Ingredients:cellulose powder, stearic acid, silica, vegetable source magnesium stearate, croscarmellose sodium, ethylcellulose. Contains Soy (less than 5 parts per million)
No:sugar, salt, yeast, wheat, gluten, corn, dairy products, artificial coloring, artificial flavoring, or artificial preservatives. Color variations are normal.
Recommendations:Three tablets daily. May be taken as 1 tablet, 3 times daily, or more as needed.
Terry Naturally brand products contain natural and other premium ingredients.
If pregnant or nursing, consult a healthcare practitioner before using.
VEGAN NON-GMO




All ingredients established in human studies for safety and effectiveness. Does not interfere with stomach, liver or kidney function.
All EuroPharma products are actually free of soy. We list "contains soy" if a formula contains phospholipids, nattokinase and vitamin K2 which are extracted from soy. The chance of these healthy ingredients causing a risk of allergies is extremely low or non-existent. They contain a possible soy content in parts per million. However, for the safety and comfort of our customers, we provide soy information.
Is it okay to take Curamin Extra-Strength and Curamin at the same time?
You can take both of them at the same time, but you may want to start with Curamin Extra-Strength for initial intensive benefits, and then use Curamin as a daily maintenance supplement.
What is the difference between Curamin Extra Strength and original Curamin?
Curamin Extra Strength simply provides a higher level of ingredients in a different ratio and a more convenient dosage form. Just one or two tablets per day of Curamin Extra Strength may be enough to provide the benefits people desire.
Does Nattokinase contain Vitamin K?
No. Nattokinase is an isolated and purified enzyme extract from natto (a fermented soybean food), which does not contain vitamin K.
Is there a difference between Curamin Extra Strength and curcumin?
Yes. Curcumin is the beneficial compound found in the turmeric plant. Curamin Extra Strength is the name of the product which contains highly absorbable curcumin along with boswellia, DLPA and nattokinase.
Is there a difference between turmeric and curcumin?
Yes. Turmeric is the plant that provides curcumin. Typically, turmeric contains about 2-5% curcumin, so taking an unstandardized, powdered turmeric product means that very large amounts would be required to get a beneficial amount of curcumin. Additionally, curcumin is poorly absorbed from the gastrointestinal tract. While turmeric is excellent when used as a spice, a high absorption curcumin extract, such as the clinically studied curcumin used in Curamin Extra Strength, is a better choice for health benefits.
Why would you put silica in this wonderful product?
Silica is just there to make sure that the premium ingredients in Curamin Extra Strength are properly mixed and measured so that every tablet guarantees the same effective, beneficial components. Many botanical ingredients are, by their nature, "sticky" and can tend to clump if they are not mixed with a minute amount of inert, harmless material.
Can't believe it!
Just wanted to say thank you for such a great product. People cannot believe I have not had pain, but it's true.*† †occasional muscle pain due to exercise or overuse
— Paula
I cannot thank you enough!
I have NEVER in my life tried a product that has been so amazingly great! I honestly pray people try this!! I cannot thank you enough!
— Melissa U.
I cannot thank you all enough!
I am 49, and I once could not even sleep through the night because the pain was so bad.*† Seven months later, my workouts are better than they have been in 20 years! Thank you from the bottom of my heart and God bless you all! †occasional muscle pain due to exercise or overuse
— Rusty B.
Thanks for another great product.
I work for a health & nutrition magazine and we got some Curamin Extra Strength from Terry Naturally to try. It is another truly amazing product. 10++. Thanks for another great product.
— Kim W.
Thank you!
Thank you so very much for making a product that actually works.
— Becky V.
I can't thank you enough...
I can't thank you enough for making such a wonderful product.
— Diana C.
It has helped me tremendously and I just wanted to write and say thank you so much for this product.
I am just writing to tell you how much the Curamin Extra Strength has helped me and my family. I stopped by our local health food store and found the Curamin. It has helped me tremendously and I just wanted to write and say thank you so much for this product. Keep up the good work.
— Douglas J.
Curamin has been the best thing I could have ever done!
"Curamin has been the best thing that I could have done! All the EuroPharma products are super! I use the Curamin and the Healthy Feet and Nerves at the present time and will also be using other products as well*. I'm so thankful for this group! Terry Naturally has been a Godsend to me! I love it!"
— Rev. Dr. David W. E.
Glad I finally found Curamin Extra Strength
After going through many expensive supplements, I tried Curamin Extra Strength. I am also supplementing with Arthocin and Healthy Ligaments & Tendons*. I am glad that I finally found your products.
— Rosemary B.
Now I feel fantastic!
I just want to get the word out that this product works! I truly believe in the power of Curamin! I tell people about it all the time.
— Jenny L.
Curamin Extra Strength is unbelievable!!
I'm not only doing great with Curamin, I have also been using Extra Strength Curamin and it is unbelievable.
— Ina