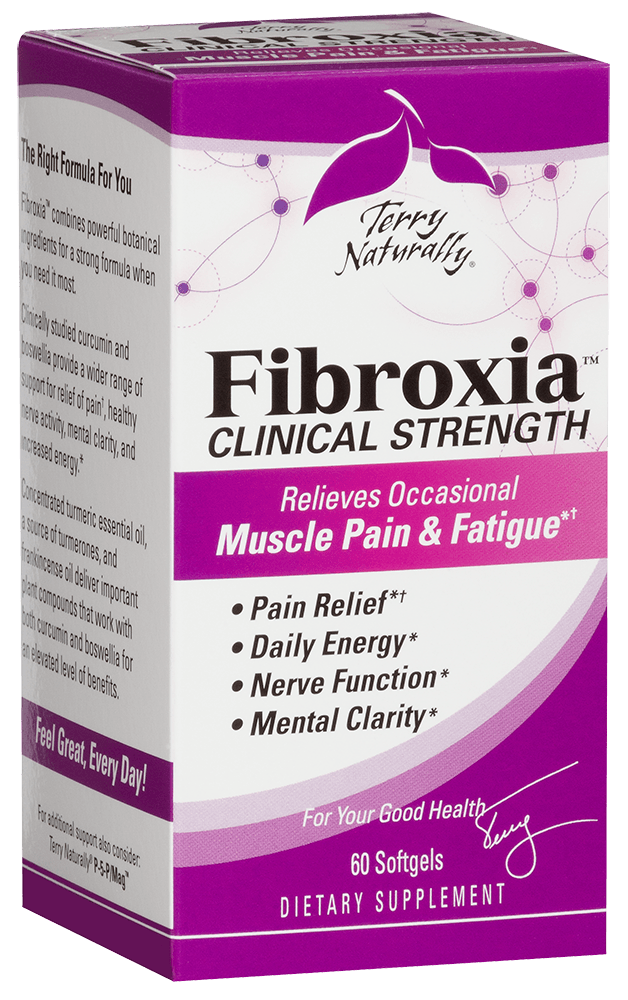 Fibroxia™ Clinical Strength
Relieves Occasional Muscle Pain and Fatigue*†
Looking for relief? Fibroxia delivers. It addresses pain with a unique combination of clinically tested botanical ingredients.*†
Fibroxia gets to the source of muscle pain†, fatigue, and nerve function for the ultimate support. Use daily to enjoy healthy energy, mobility, and peace of mind for the vibrant life you'll love.*
Healthy Nerve Activity
Occasional Muscle Pain†
Mental Well-being
Daily Energy*
The Right Formula For You
Fibroxia combines powerful, synergistic ingredients for a strong formula.
Clinically studied curcumin — backed by over 50 published studies — and boswellia — uniquely standardized for a strong concentration of key compounds, including AKBA (acetyl-11-keto-beta-boswellic acid), provide a wider range of support for relief of pain†, healthy nerve activity, mental clarity, and increased energy.*
Concentrated turmeric essential oil, a source of turmerones, has strong effects similar to curcumin, and frankincense oil supplies compounds that support mental well-being. Both deliver important plant compounds that work with curcumin and boswellia for an elevated level of benefits.*
These ingredients — all powerful on their own — are carefully blended in the right ratio to work together for enhanced strength.*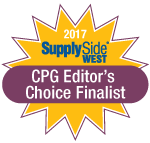 † Occasional muscle pain due to exercise or overuse

Supplement Facts
Serving Size:1 Softgel
Servings Per Container:60
Ingredient
Amount/Serving
Daily Value
Proprietary Complex
600 mg
**

Boswellia (Boswellia serrata) Gum Resin Extract (BosPure®), Curcumin (Curcuma longa) Rhizome Extract (BCM-95®) enhanced with turmeric essential oil and standardized for curcuminoid complex (curcumin, demethoxycurcumin and bisdemethoxycurcumin), Turmeric (Curcuma longa) Rhizome Oil (CO2 Extraction) standardized to contain ≥ 60% total turmerones, Frankincense (Boswellia sacra) Gum Resin Oil (CO2 Extraction)

---

** Daily Value (DV) not established
Other Ingredients:sunflower oil, gelatin, glycerin, sunflower lecithin, purified water, beeswax, silica, annatto color (softgel).
No:sugar, salt, yeast, wheat, gluten, corn, soy, dairy products, artificial coloring, artificial flavoring, or artificial preservatives.
Recommendations:1 softgel twice daily. For advanced support, increase as needed.
If pregnant or nursing, consult a healthcare practitioner before using.
NON-GMO
BosPure® and BCM-95® are registered trademarks of Dolcas-Biotech, LLC.
What makes the boswellia in the formula different from other boswellia supplements?
Boswellia has a number of beneficial compounds, AKBA (acetyl-11-keto-beta-boswellic acid) being one of them. In fact, it supports pathways in the body that even other strong botanicals can't match. However, unstandardized boswellia can also contain beta-boswellic acid, which is not associated with optimal benefits and can interfere with boswellia's health promoting activities.* The boswellia in this formula is uniquely standardized to ensure at least 10% AKBA, and virtually no beta-boswellic acid.
What's the difference between boswellia and frankincense?
Both terms are used to refer to the same botanical ingredient. Frankincense is the traditional name for the resin harvested from boswellia trees. In modern times, boswellia has become a more commonly used term referring to this same resin.
What is the difference between turmeric, curcumin, and BCM-95® Curcumin?
Turmeric is the plant that provides curcumin. A typical turmeric rhizome contains about 2-5 percent curcumin, so taking an unstandardized, powdered turmeric product means that very large amounts would be required to get even a small amount of curcumin.
Additionally, standard curcumin extracts are poorly absorbed from the gastrointestinal tract. That's why BCM-95 blends high-quality curcumin with turmeric essential oil in a patented process to significantly enhance absorption. The turmeric oil yields beneficial turmerones not found in other curcumin products. Turmerones also yield benefits similar to curcumin, which is why they have been increasingly studied for a variety of health benefits.*
The clinically studied curcumin used in Fibroxia (and other Terry Naturally® formulas) is the most clinically studied, enhanced absorption curcumin in the world with over 50 published studies, including numerous human clinical trials.