Jump! Run! Play! A dog's life is all about strong and flexible hips and joints.
Whether your dog is a "youngster" or has celebrated many birthdays with you, Joint & Hip Formula can ease stiffness due to normal daily exercise and activity.
This proprietary formula exclusively from Terry Naturally® Animal Health is the answer for your dog's joint and flexibility needs. 
Joint & Hip Formula has both a clinically studied highly absorbable curcumin and a uniquely standardized boswellia. This combination synergistically helps maintain healthy bone and joint function.
Joint & Hip Formula:
  • Helps Maintain Healthy Cartilage and Joint Function
  • Helps Relieve Occasional Joint Stiffness
  • Supports Healthy Hip and Joint Health
And isn't that exactly what you want for your dog?
This powerful combination is the right choice for joint health and flexibility.
Curcumin: To get the right amount of curcumin your dog needs from turmeric, they would have to take hundreds of capsules.˄  Turmeric contains very little of the compound associated with joint health-curcumin-and what curcumin it does contain is poorly absorbed.  Our curcumin is extracted from turmeric and then blended with ar-turmerone (from turmeric essential oil), allowing our formula to provide a high absorption curcumin that delivers superior results. It has been shown to be well absorbed in the canine intestinal tract.  It's sustainably grown by local farmers for fair-trade prices in northeast India without the use of pesticides or chemicals, and it's thoroughly tested and analyzed for contaminants and potency in India and here in the United States.
Boswellia: Our boswellia contains up to 10 times more of the most powerful compound in the botanical. It's called AKBA and it's the ingredient that you want for your dog. When it comes to your special pet, don't settle for unstandardized boswellia extracts. We use only a uniquely standardized boswellia—the most advanced boswellia available.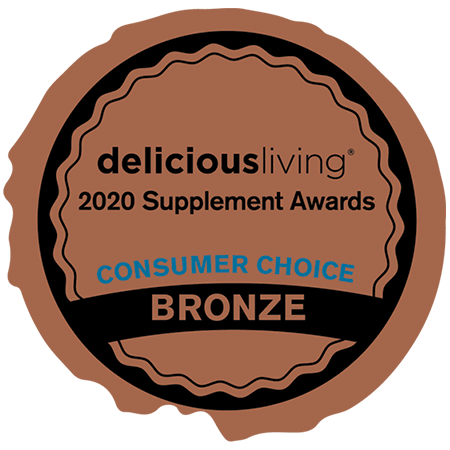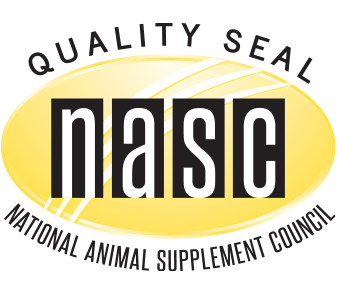 ˄Based on enhanced absorption of Joint & Hip Formula curcumin versus equivalent weight capsule of unstandardized turmeric, containing 2% curcumin.

Product Facts
ACTIVE INGREDIENTS
:
Per 1 Chewable Wafer (1,360 mg)
Proprietary Blend...............................500 mg
Beef Liver Powder, Boswellia (Boswellia serrata) Gum Resin Extract (BOS-10™/BosPure®) standardized to contain ≥ 70% Total Organic and Boswellic Acids with AKBA ≥ 10%, ≤ 5% beta-boswellic acids, Curcumin (Curcuma longa) Rhizome Extract (BCM-95®/Curcugreen®) enhanced with turmeric essential oil and standardized for curcuminoid complex (curcumin, demethoxycurcumin and bisdemethoxycurcumin)
---
INACTIVE INGREDIENTS
:
gum arabic, liver flavor, maltodextrin, microcrystalline cellulose, rice extract, rice hulls, silica, sorbitol, stearic acid, sunflower oil.
CAUTIONS
:
Safe use in pregnant animals or animals intended for breeding has not been proven. If an animal's condition worsens or does not improve, stop product administration and consult your veterinarian. Federal law prohibits the off-label use of this product in ruminants. An examination from a veterinarian is recommended prior to using this product.
For use in dogs only. Recommended for joint flexibility and comfort.
• Helps maintain healthy cartilage and joint function
• Helps relieve occasional joint stiffness
DIRECTION FOR USE
:
Up to 15 lbs, 1 chewable wafer daily.
  • 16-60 lbs, 1-2 chewable wafers daily.
  • Over 60 lbs, 2-3 chewable wafers daily.
WARNINGS
:
For animal use only. Keep out of the reach of children and animals. In case of accidental overdose, contact a health professional immediately.
NO:grains, nuts, eggs, sugar, salt, yeast, wheat, gluten, soy, artificial coloring, artificial flavoring, or artificial preservatives.
Terry Naturally brand products contain natural and other premium ingredients.
Q. My dog is allergic to corn. Is there any corn in Joint and Hip Formula?
All Terry Naturally Animal Health products contain a statement to notify consumers if the product is free of common allergens or ingredients that may trigger sensitivities, including corn. If "corn" is NOT listed in the No statement following the product facts box, one or more ingredients in the product are derived from corn. Joint and Hip Formula contains maltodextrin to help bind the ingredients in the tablet.

Maltodextrin is derived from corn. It is highly purified and therefore it is unlikely that any corn proteins remain. However, because its origin is corn, we do not include corn in the "no" statement for this product.
---
We are utterly impressed!
About six months ago, our seven-year-old dog, Baja, began losing her interest in playing. After being recommended Terry Naturally's Joint and Hip formula from a family member, we tried it. Within two weeks, Baja begun playing with our other dog and seems so much more comfortable! We are utterly impressed with the results of the Joint and Hip formula!
— Dana E.
Praise for Joint & Hip formula!
Just wanted to tell you that we find Joint and Hip Formula to be TERRIFIC for our 7 year old Bernese Mt Dog. Having used other products from your company with great success, we were hopeful. It was amazing. Within a short time she was running and jumping and playing with her younger "brother." She takes it regularly as recommended and it works. We have recommended it to other friends and they have seen similar results. Keep up the great work.
— Mitch G.
Joint and hip formula
I have two dogs, an 11 year old poodle and a 5 year old rescue. My poodle has been just as active as my five year old since she started on the product, I am very impressed with this formula and will continue giving it to both of them forever!
— Dr. Robin A.
Would recommend to anyone!
I have two senior dogs, 12 & 13 years old. I had previously been giving them glucosamine to try and help their joints but did not see any improvement with that. Starting giving them this Hip & Joint supplement and after 2 months I have seen improvement in both. The 12 yr old legs no longer snap and crack every time she gets up or walks up the stairs. The 13 yr old dog seems to be a more playful and has even found he feels well enough to jump up and steal food off the counters again! Definitely will continue to give them this supplement and would recommend to anyone.†
— Hilary B. †Family, friend or staff member of Terry Naturally Animal Health
Joint and Hip
I have been searching for an effective Joint & Hip supplement for my nine-year old dog, for about a year now. After about five different products, I almost stopped searching. I stumbled upon the Hip and Joint Formula from Terry Naturally Animal Health and after about five weeks, my nine-year old dog was acting like a puppy! She was running around and she even jumped up on the sofa by herself. Thank you Terry Naturally!
— Customer