Silica-20™
20 mg, Plant Sourced Silica
  • Healthy Bone Density
  • Beautiful Hair, Skin, and Nails
  • Optimize Collagen*
Silica is crucial for healthy bones, thick lustrous hair, and strong, flexible joints. But when it comes to supplemental silica, the form you take makes all the difference. Silica-20 provides 20 mg of silica (per serving) gently extracted from horsetail plant (Equisetum arvense) that is harvested at exactly the right time for optimum silica content. This source is one that your body easily and readily utilizes for noticeable benefits.*
The Silica-20 difference:
Silica is a must for healthy bone density—and much more
Boosts bone absorption of calcium up to 50%†
Helps optimize collagen—a critical factor for healthy skin, hair, and joints
Easily utilized, plant-based silica combined with vitamin D3 for even greater benefits*
Strong Healthy Bones Begin with Silica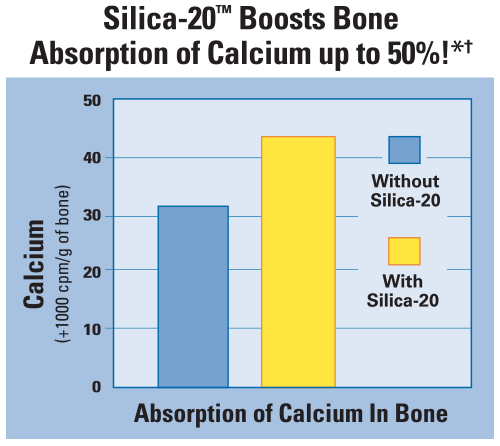 Cutting-edge science has shown that silica is as important, if not more so, than calcium and magnesium for healthy bone density. In fact, bone formation is dependent on adequate silica.*
† In vitro evaluation on cultured human bone.
Supplement Facts
Serving Size: 2 Tablets
Servings Per Container: 30
Ingredient
Amount/Serving
Daily Value
Vitamin D3 (cholecalciferol)
5 mcg (200 IU)
25%
Horsetail
800 mg
**

(Equisetum arvense) Aerial Extract standardized to 20 mg of Silica, with naturally occurring flavonoids

---

**Daily Value Not Established
Other Ingredients:tricalcium phosphate, magnesium hydroxide, silicon dioxide, sunflower oil, vegetable source magnesium stearate, coating (hydroxypropyl methylcellulose, stearic acid, microcrystalline cellulose), mineral sea water extract, maltodextrin, arabic gum.
No:sugar, salt, yeast, wheat, gluten, corn, soy, dairy products, artificial coloring, artificial flavoring, or artificial preservatives.
Terry Naturally brand products contain natural and other premium ingredients.
Recommendations:1-2 tablets twice daily.
If pregnant or nursing, consult a healthcare practitioner before using.
VEGAN   NON-GMO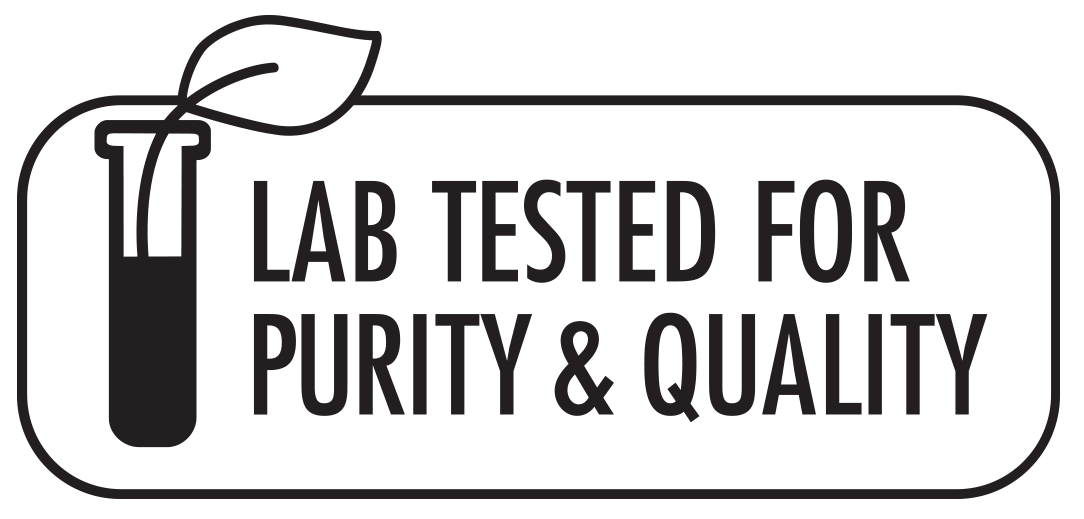 Product of France
Can't I get silica from food?
There are food sources of silica, but very little of it is absorbed during digestion. In fact, you'd probably have to eat 50 bananas just to get about 8 mg of absorbed silica. So a supplemental source is a must. In fact, in Europe, silica is more popular than calcium for bone support. Considering that silica does even more than support bone density and strength, it is a sensible supplemental choice for joints, hair, skin, and nails, too.*
Is the use of Silica-20 supported by research?
Yes. A randomized, double-blind, placebo-controlled study of 65 women over 12 months revealed that Silica-20 supported bone health and strength, and that Silica-20 supported a healthy balance of minerals in bone. Another Silica-20 study with 150 individuals showed support for healthy bone-building activity. Doctors reported that in 80 percent of participants, significant indicators of bone health support were evident after 15 days of use, and further gains were measurable after 6 weeks of use.*
I'm active with Silica-20
I am a 72 year old, trim lady and have always been very active. I was introduced to Silica-20. I love your products and use a number of other ones as well.
— Marilyn L.
The Quality Cannot be Beat
I currently take Silica-20, Arthocin, and Healthy Ligaments & Tendons. My friend convinced me to try your products and I am now a convert for life. Your products are very high quality and well worth the price. I now take a lot of Terry Naturally brand products. The quality cannot be beat. You get what you pay for and I believe Terry Naturally products are high quality and have a lot of integrity. Thank you for making a wonderful product!
— Patricia E.