Our vision is simple...
to provide clinically effective nutritional supplements and remedies that improve the health of America, one person at a time. You can be one of them!
Headquartered in Green Bay, Wisconsin, EuroPharma specializes in bringing both European-tested, unique botanical blends and proprietary, custom formulations to the American consumer. EuroPharma continues to advance the science of natural health with the release of products such as Curamin®, Vectomega®, and AnxioCalm®. Our Passion Is Your Health! is more than just a motto for us. Our enthusiastic staff is truly passionate about bringing effective, proven, high quality products to our customers.
---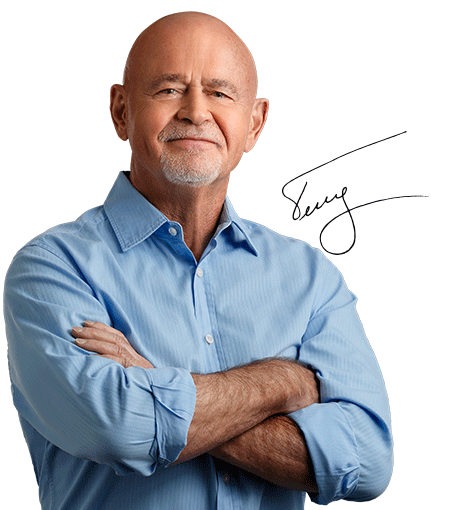 About Terry...
Terry has over 55 years of experience in the health food industry as an owner of several health food stores and nutritional manufacturing companies. He has researched and developed over 500 nutritional and botanical formulations that continue to be top selling products on the market today. He is the author of three books, Seven Keys to Vibrant Health, Seven Keys to Unlimited Personal Achievement, and his new book, 50+ Natural Health Secrets.
Terry's mission is to continue to introduce revolutionary natural products that will improve the health of America. He has accumulated a wealth of experience and knowledge in the field of health and nutrition, which he shares with others through radio, podcasts, educational webinars, and personal speaking engagements. Having experienced the life-changing effect of proper nutrition, exercise, and effective natural medicines himself, he is eager to help others meet their personal and health goals as well.