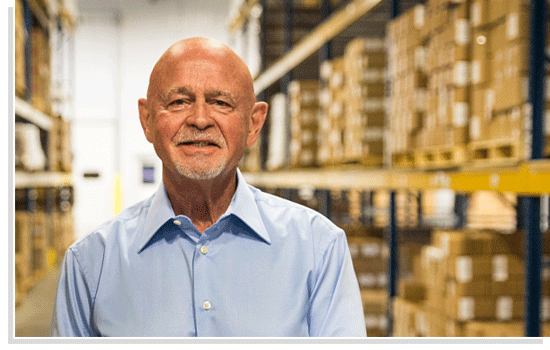 The High Quality Difference:
Effective, Premium Products for Amazing Results
Terry Naturally® brand supplements from EuroPharma® represent the very best in proven nutritional supplements. As you expect and deserve, each is formulated with strict adherence to current Good Manufacturing Practices (cGMPs) and produced with the highest quality ingredients.
Good Manufacturing Practices: Your Assurance of Quality
What does that mean for you?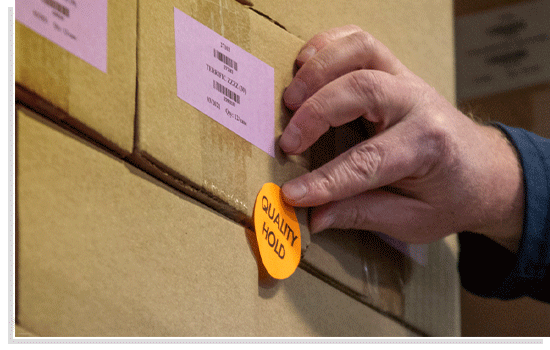 Our adherence to cGMPs ensures that everything—from the raw materials to the completed formulations—complies with the highest standards for manufacturing, labeling, storage, and shipping. The final product is a culmination of thoughtful research, inspired creation, and stringent development. Current Good Manufacturing Practices are set forth by the Food and Drug Administration (FDA) in the Code of Regulations Title 21 (CFR21). These requirements are not only met, but in many cases exceeded, by Terry Naturally products.
What's on the label is in the product. We share the public and industry concerns over adulteration, contamination, and allergens. You can use our supplements with confidence.
Secure knowledge that we never cut corners. We only use the highest quality ingredients possible for our products. You'll notice the difference in how you feel, with amazing results again and again.

Peace of mind.

We ensure that requirements, specifications, and tests are sufficiently described, documented, reviewed and approved for product, labeling, and packaging components utilizing Good Documentation Practices (GDPs).
Efficacy. Our products are held under appropriate conditions of temperature, humidity, and light to ensure identity, purity, quality, strength, and composition are not adversely affected.
Above and Beyond: Well-Studied, Premium Ingredients
We believe in formulating health products that go above and beyond the requirements to truly make a difference. To do this, we source the best ingredients for the most effective results, including:
Our Curcumin: This clinically studied ingredient, backed by extensive published studies forms the backbone of some of our most effective, award-winning, and noted supplements, including the Curamin® and CuraMed® suite of supplements, and many others.

While curcumin has historically been considered one of the primary compounds in turmeric responsible for its many benefits, the ability for people to absorb curcumin—even standardized, 95 percent extracts—at effective levels has been limited.

Our Curcumin combines a high-quality curcumin extract and blends it with turmeric oil for enhanced absorption and longer blood retention time at significant levels as compared to plain curcumin.*
Vectomega® Omega-3: The smart choice for healthy brain, heart and eyes.* Vectomega is the biggest breakthrough in omega-3 science in the past 40 years. Vectomega is not a fish oil, but a completely different way of getting supplemental omega-3 in just one tablet or capsule a day. 
Our Boswellia: This clinically studied herbal extract is a primary ingredient in many of our top supplements, including Curamin® and the BosMed® family of products. It is uniquely standardized by reducing beta-boswellic acid and providing higher levels of AKBA to support joint, bronchial, and digestive health.* In fact, our Boswellia in Terry Naturally supplements contains up to 10 times more AKBA—the most powerful compound in boswellia—than unstandardized boswellia extracts.
Arctic Angelica: This herb from Iceland has been valued for its abilities for centuries. The clinically studied form featured in SagaPro® Bladder Health is a specialized, aqueous extract made from the leaves of the Angelica plant, which are hand-gathered and harvested on the island nation.
Trauma Comfrey: Made from the blossoms, leaves, and stems of a specialized comfrey (Symphytum x uplandicum NYMAN), grown specifically for our Traumaplant® Comfrey Cream. It is free of the pyrrolizidine alkaloids (PAs) found in other comfrey products.
French Grape Seed VX1®: The many benefits of grape seed extract—cellular, cardiovascular, immune, and more—rely on one thing: oligomeric proanthocyanidins (OPCs). However, many standard grape seed extracts supply only high-molecular weight—large—tannins that are not well absorbed.  French grape seed VX1 is standardized for only small-sized OPCs to better ensure absorption and consistent effects.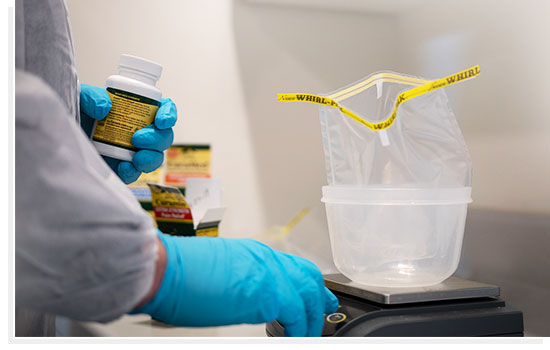 Vigorously Tested
Before becoming a supplement, all of the ingredients we use are stringently tested and tested again. We ensure that the compounds and nutrients you need are clean, accurately measured and standardized, safe, and effective.
Highest Quality Ingredients
As you'll see while discovering our products on this site, we are passionate about improving the health of everyone. Because of this, we're committed to sourcing non-GMO ingredients whenever possible, striving for Kosher certification for our most well-loved products, and including thoughtfully harvested herbal ingredients that take the health of the plant and the community into account.