Cardiovascular health, including strong, flexible arteries and healthy calcium balance in the bloodstream*†
Healthy mineral absorption into bone tissue to promote strong bones and teeth*
Optimal immune system function*
Healthy brain activity, focus, and positive mood.*
Synergistic Nutrients in Superior Forms
Vitamins A, D3, and K2 are essential to overall health.* This formula delivers these critical nutrients in superior forms to provide amazing benefits.
Vitamin A: The retinol form of vitamin A requires no conversion and supplies a consistent level of this nutrient to the body. Vitamin A is key for many health factors and supports the activity of vitamin D3. These vitamins work together to deliver benefits more efficiently.*
Vitamin D3: This crucial vitamin is already in the form that the body synthesizes when exposed to sunlight. Vitamin D3 is more than twice as effective as vitamin D2 at raising the body's level of vitamin D.*
Vitamin K2: This form of vitamin K2 (menaquinone-7) is the most bioavailable and bioactive form. It has multiple clinical studies to support heart and bone health, and more.*
†Supports healthy levels already within the normal range.
Supplement Facts
Serving Size: 1 Softgel
Servings Per Container: 60
Ingredient
Amount/Serving
Daily Value
Vitamin A
3,000 mcg (10,000 IU)
333%

(as retinyl palmitate)

Vitamin D3
125 mcg (5,000 IU)
625%

(as cholecalciferol)

Vitamin K2 [as menaquinone-7
45 mcg
38%

(MK-7 as MenaQ7®)]

 
Other Ingredients: extra virgin olive oil, gelatin, sunflower seed oil, glycerol, water, alpha tocopherol acetate, rosemary extract.
No: sugar, salt, yeast, wheat, gluten, corn, soy, dairy products, artificial coloring, artificial flavoring, or artificial preservatives.
Terry Naturally brand products contain natural and other premium ingredients.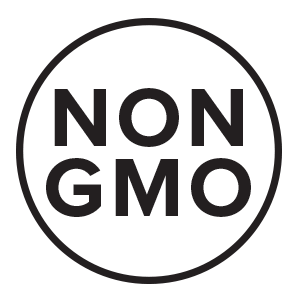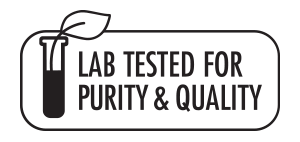 Mena Q7® is a registered trademark of NattoPharma ASA, Norway.
Product of Belgium.
Frequently Asked Questions
What type of vitamin A is better, retinol or beta-carotene?
Retinol is the active form of vitamin A in the body. Beta-carotene is actually a "provitamin A," a precursor of vitamin A that must be converted to vitamin A in the body. Beta-carotene's rate of conversion can be highly variable, with significant differences depending on source, preparation, and individual digestive and absorption differences. In fact, experts estimate that the conversion rate may be 12:1 or higher.
What's the difference between vitamin K1 and vitamin K2?
Vitamin K gets its name from the German word "koagulation" because it was originally recognized for its importance to blood clotting. Eventually, two forms of vitamin K were identified, vitamin K1 (phylloquinone) and vitamin K2 (menaquinone). Much like the B vitamins, each form of K plays its own unique role in the human body. K1 is needed for coagulation. K2 is important for bone and cardiovascular health. In fact, the Rotterdam Study, a large, population-based study of older adults, found that vitamin K2 demonstrated significant support for cardiovascular health, but vitamin K1 did not.*
I've heard that there are different sources of vitamin K2. Can you tell me the difference? Is one source better than another?
Yes, there are different sources of vitamin K2. Both menaquinone-7 and menaquinone-4 are forms of vitamin K2 that are used in supplements. We chose menaquinone-7 because clinical studies have shown that it is more absorbable than menaquinone-4 and stayed in the body longer.